Magnetic Equipments- Magnetic Rod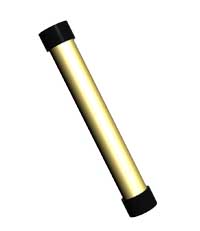 STAR TRACE brand Roller are used in Textile Blow-room lines for seperation of Tramp Iron like Ring Travellers, Nut-Bolts, bale straps from cotton in the blow-room operations.
Generally fitted on conveyor lattice prior to calendering operation thereby preventing the chances of fire. Also reduce the down time by protecting calendering rolls, beater spikes, carding Teeth. Available in various diameters and lengths to suit existing machinery.